In 1968, the decision was made to build the subway. This also meant the end of the Stadtbahn ('city railway').
In 1971, preparations were started for a trial operation for the first section from Friedensbrücke-Heiligenstadt. On May 8, 1976, the first line, the U4, was put into operation.
As the second line, the U1 line was put into operation on 1978.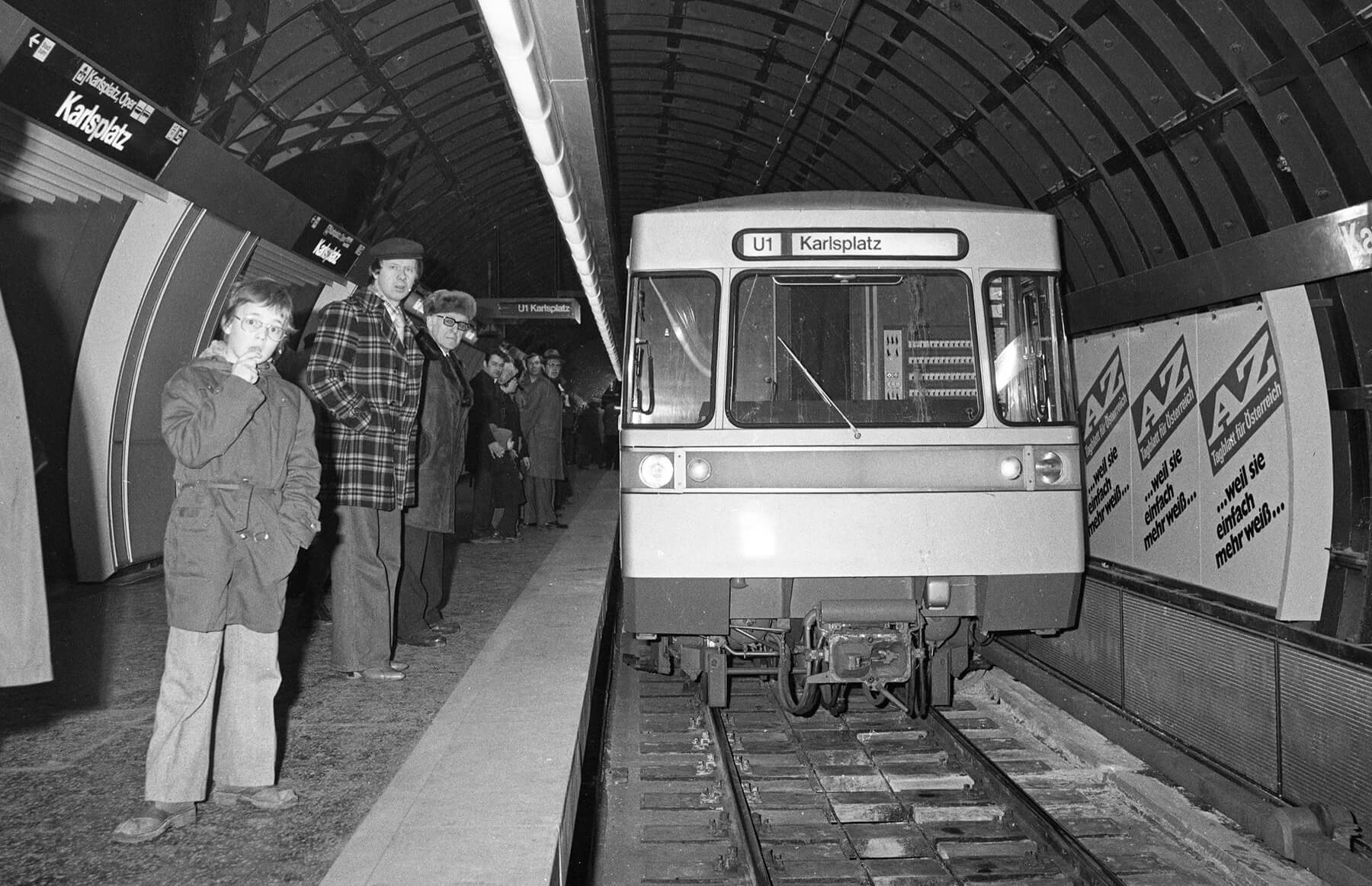 U1 station Karlsplatz, opening, 1978
Wiener Linien
U1 station Nestroyplatz, shortly before opening, 1979
Harald A. Jahn, tramway.at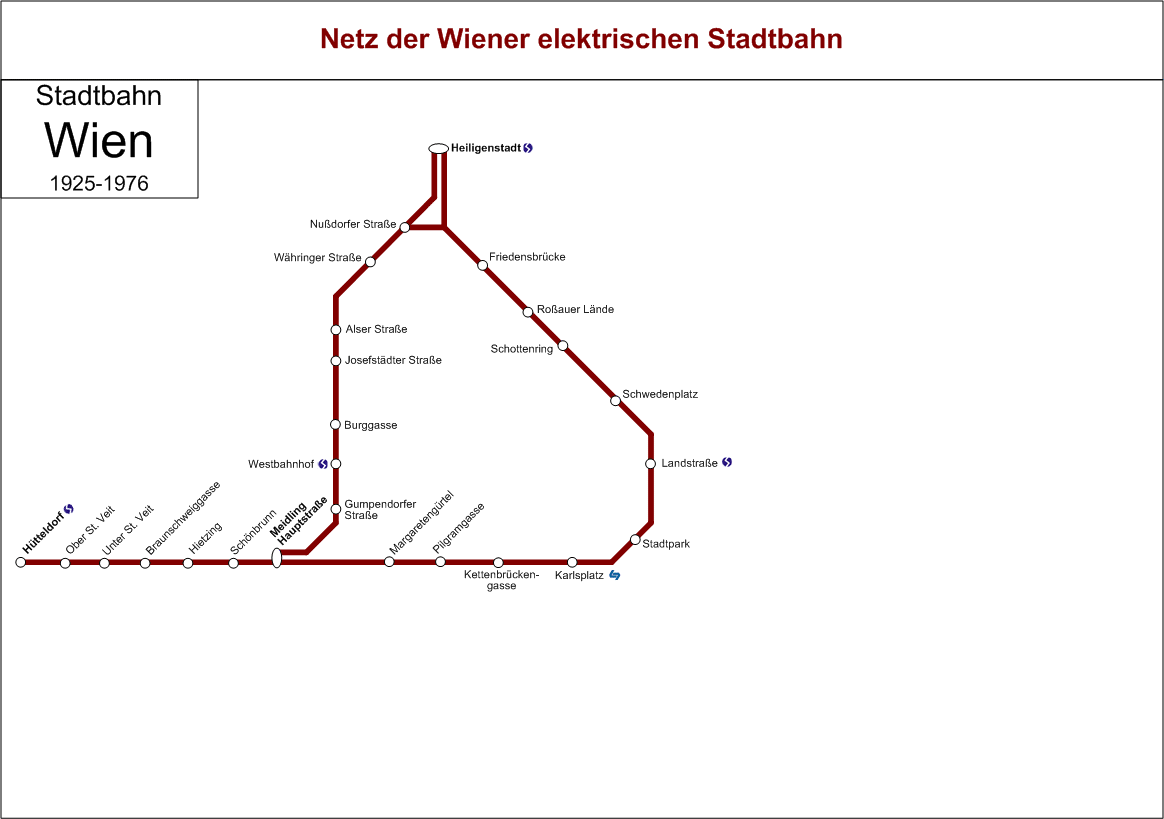 Vienna subway, chronological presentation of the openings / expansion stages
Von User:My Friend – Eigenes Werk, CC BY-SA 3.0, https://commons.wikimedia.org/w/index.php?curid=11536445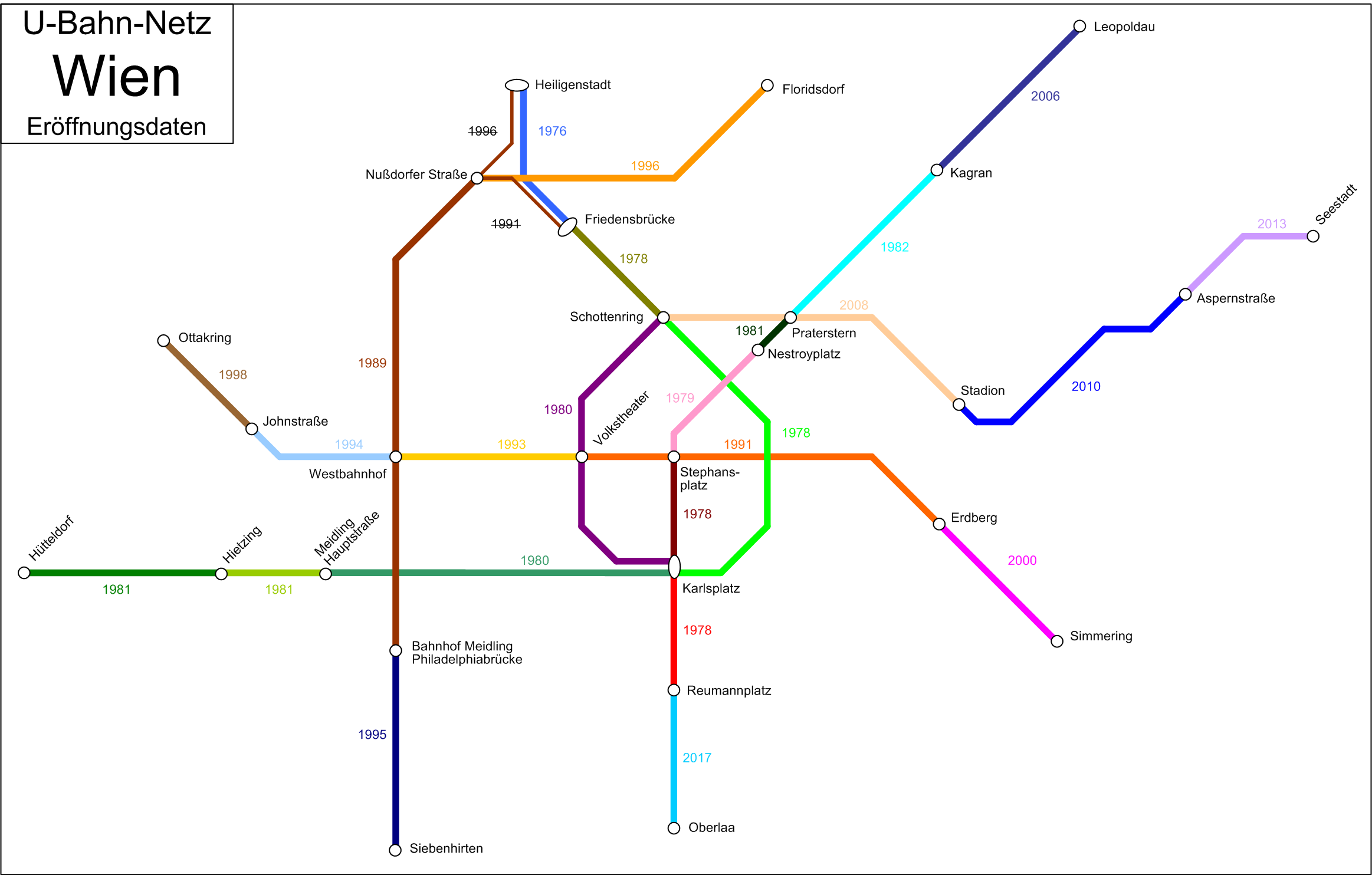 Vienna subway, opening dates
Von User:My Friend – Eigenes Werk, CC BY-SA 3.0, https://commons.wikimedia.org/w/index.php?curid=4647469