Vienna's underground system today is already largely automated. Drivers primarily monitor the preprogrammed journeys and coordinate the arrival and departure of trains at stations. The U5 will be fully automated.
The underground system will be even safer and more reliable because the platform doors will only open when there is a train in the station. These doors also prevent delays caused by items falling on the tracks.
In case of disruptions, the control centre can react faster and more flexibly.
Shorter intervals are made possible by the automatic turning of trains at terminals. Fully automated underground systems have proven themselves time and again around the world, as can be seen in a number of internationals examples.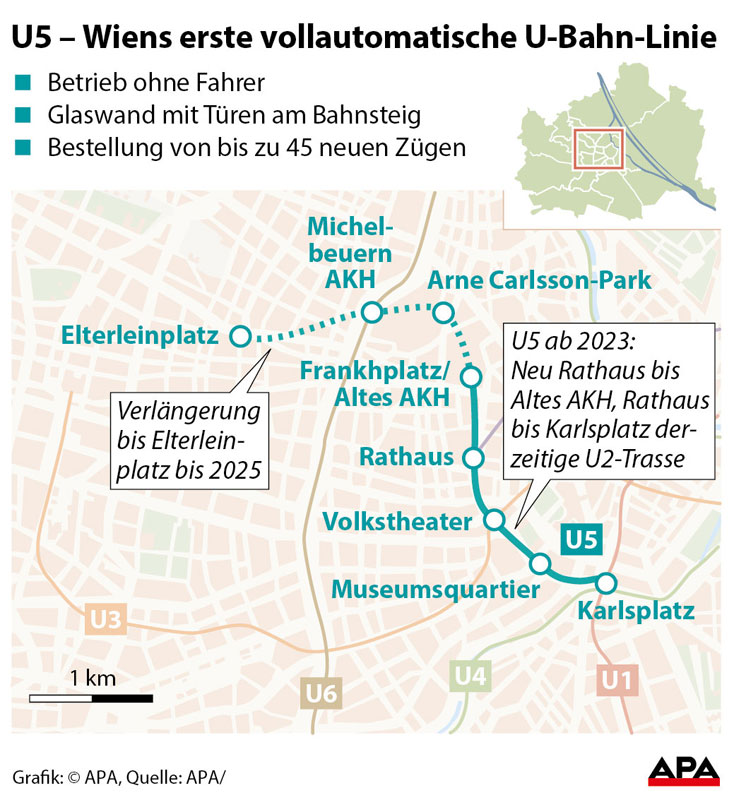 U5 expansion
APA