The railcar type U is the first vehicle generation of the Vienna subway. It was produced from 1972 and runs on all lines except for the U6 line.
In 1978, the type U1 and U11 were introduced. These are almost identical in appearance to the original vehicles.
Since 2000, the successor generation, the Type V, has been in production.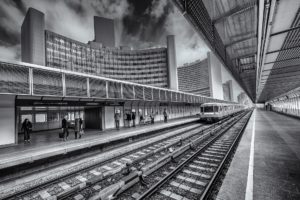 Type U railcar on the U1 line at Kaisermühlen station. In the background you can see the Vienna International Centre (UNO-City).
pixabay.com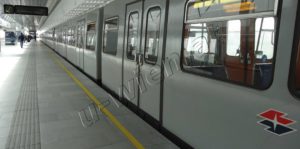 Type U railcar on the U2 line
own representation
Railcar type U on line U2, interior view
own representation
Railcar type U on line U2, interior view
own representation